Vertical and horizontal ZQS
Product Detail
Product Tags
※Structural features:
★Overcome the conventional type of pole, cutting pressure lines appear when collapsed cardboard cut phenomenon, cutting board smooth, quality has improved significantly.
★the whole machine can remove left and right,cycloid reducer to adjust.
★Cutter and easy to adjust the pressure line, the error ± 0.5mm, automatic sharpening device, you can achieve timing Brothers, with intermittent Brothers and other features.
★the machine adopt five knives eight lines,the blade is made of tungsten alloy steel, the using life is not less than 3 million running meters.
※Technical parameters:
1、effective width:1600mm
2、The maximum mechanical speed:100m/min
3、Mechanical configuration: 5knives 8lines
4、The minimum width of the cutter:135mm
5、The maximum width of the cutter:1850mm
※Powered motor parameters:
1、Line cutter line motor:0.4KW
2、Knife wheel drive motor:5.5KW
※Mainly purchased parts, raw materials and origin: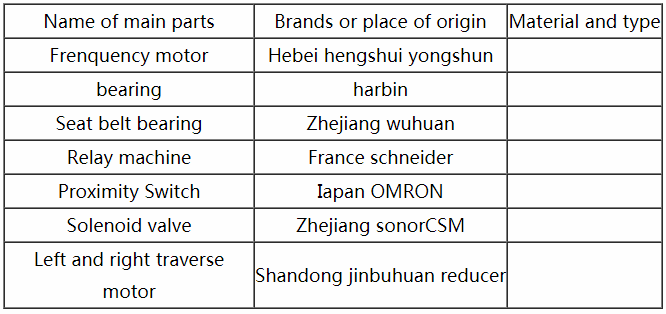 ---
Previous:
Glue machine GM-12
---
Write your message here and send it to us